Add a Little Extra Magic to Your
New Orleans Destination Wedding

with Montoto As Your Videographer
There is no city quite like New Orleans. The rich history, culture, entertainment, and food is what makes the Big Easy an ideal destination wedding location. As you plan your destination wedding in New Orleans, hire Montoto as your videographer to capture every magical moment of your special day. From walking down the aisle to marching through the French Quarter for a second line parade, we are here to document the festivities and most importantly, the love story between you and your partner.
Locals with an Expertise in New Orleans Weddings
As a Louisiana wedding videographer, our team knows how to tie the essence of the great city of New Orleans into your love story for a unique masterpiece. We can also accommodate working in multiple locations throughout the city to capture every important moment. Whether it's love that brought you to New Orleans or the excitement that the city has to offer, we are available to work with you for your destination wedding.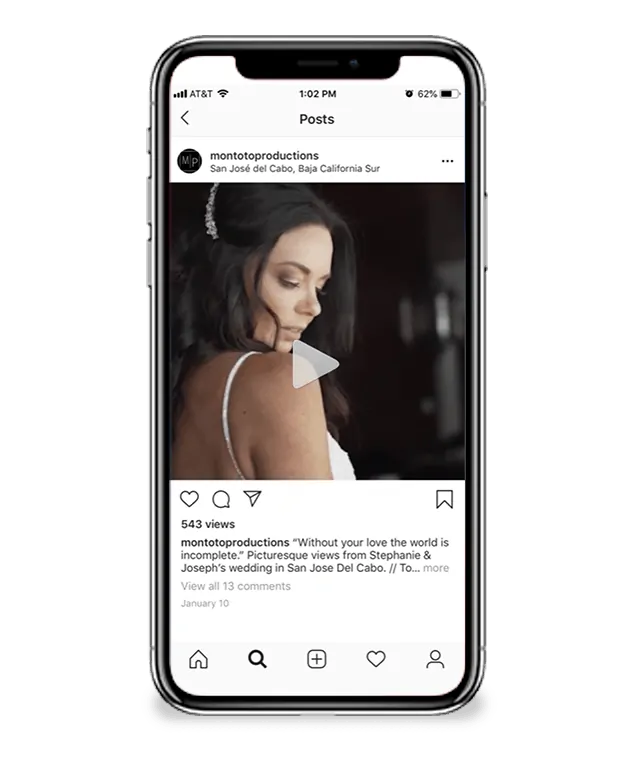 Authentic, Unobtrusive Wedding Videography
True love cannot be forced, and that is why we film the special moments as they naturally happen. Our cameras capture the smiles, laughs, cries, and joy as they unravel without getting in the way. Most importantly, we can work alongside your photographer to ensure that you have all the memories that happen between the camera flashes too.
We deliver your experience with cloud storage and online interactive menu system that is safe and accessible forever. We can also provide the final edits in a variety of forms, including:
BlueRay/DVDs

CDs

Flash Drives

Digital Files
Book Montoto for Your Destination Wedding in New Orleans, LA
As an award-winning wedding videographer with over 15 years in the business, we have the experience and expertise to know exactly what you and your guests want to see. Laissez les bons temps rouler and reserve our wedding videographers for your New Orleans destination wedding today.