We are Cinematic Wedding Videographers
Thank you for visiting Montoto Productions! We are cinematic wedding videographers who create meaningful films that speak to the heart. We are honored to have filmed over a thousand weddings throughout New Orleans, Baton Rouge, and areas beyond. We would be thrilled to work with you!
Our unique blend of cinematic and documentary style filmmaking gives us the ability to capture authentic moments and allow the day to unfold naturally. We specialize in turning these moments into timeless, sentimental films that are visually stunning and shared from generation to generation.
We are passionate about filmmaking and believe that wedding films are vital because they show more than what happens during a particular flash in time. Cinematic wedding videographers extend the flashes so you can remember the moments that made the wedding day uniquely yours.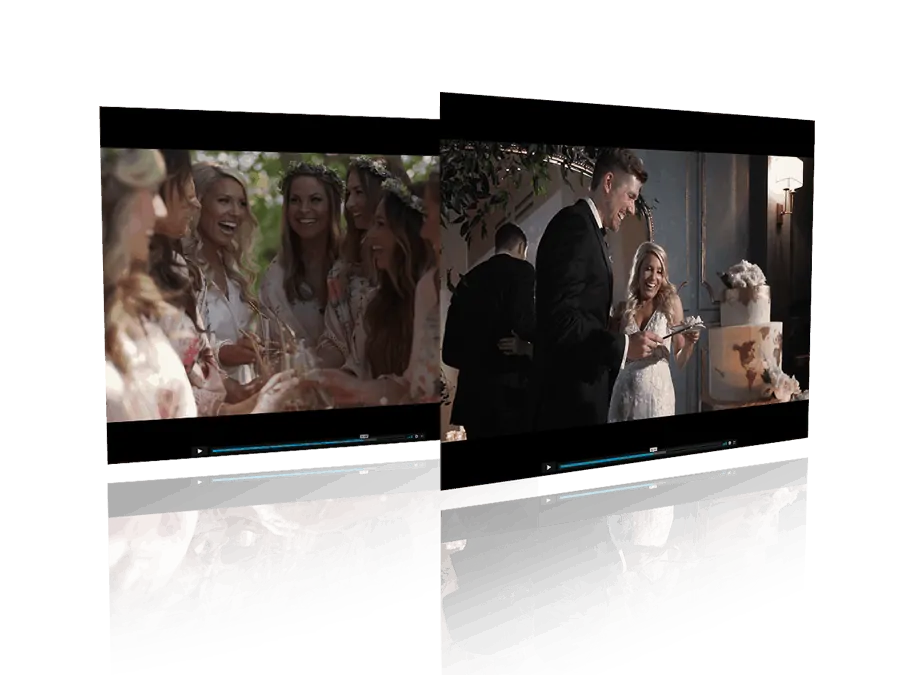 Every wedding has a story...
Wedding days are filled so many beautiful moments and emotions. It is these feelings of hope, tears, laughter, and anticipation that tell the story of every wedding. These moments are what makes choosing the perfect wedding filmmaker an essential part of your planning process.
The wedding films that we create are thoughtful and indispensable ways to remember your day for generations to come. Our wedding videographers focus on capturing the fleeting moments, details, and the authentic emotions that bring each wedding story to life. We preserve the special moments that make each day unique and are experts at bringing them all together.
Montoto Productions believes these are what tells the story of your love, and these are the stories that are truly worth telling.
Why Choose Us as Your Wedding Videographer
We are award-winning wedding cinematographers who have worked closely with today's modern brides for over 15 years.
Our team of cinematographers has received numerous filmmaker awards. We are winners of the Bride's Choice, Hall of Fame, and The Knot's Best of Weddings seven years in a row. For the past 13 years, our work has been featured in both local and national publications.
We not only capture stunning imagery of weddings, but we also allow our couples to hold on to those memories through thoughtful and emotional story-telling. We highlight the authentic moments that are truly important to them, and our vast experience gives our couples the ability to focus on their big day and enjoy themselves.
Wedding Videography Throughout Louisiana. But we love to travel!
Located between Baton Rouge and New Orleans, our team of creatives provides videography expertise for weddings and events throughout the state of Louisiana. So, whether you are planning a destination wedding in New Orleans or your hometown of Baton Rouge, let the passion of our filmmakers capture the authentic and beautiful moments of your extraordinary day.
Each wedding day is more than just an event to us. We are passionate to be more than your typical wedding videographer. We would love to know the details! How does our work connect with you? 
Get in touch with us! Click the link below for pricing and availability.